Oh Cheryl, what a mess you've found yourself in. Simon may be one of the most powerful figures in show business however this also makes him arguably the most untrustworthy - how else has he reached his level of success? After the shocking reports of Cheryl being sacked from US X Factor, speculation of her whereabouts, why she was fired and who will replace her have been going into overdrive since the announcement last week.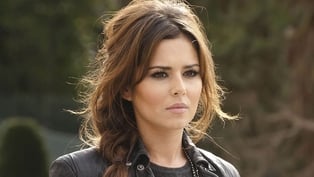 There is yet to be an official announcement on what has actually been happening concerning Cheryl and the UK X Factor. We will hear soon enough though, as auditions for this year's series are due to begin this Wednesday morning. It has been reported that N Dubz singer Tulisa and Kelly Rowland will become the new female judges after Danni Minogue also departed. If this is true, they will be joining singer/songwriter sensation Gary Barlow and Louis Walsh.
What do you think of this line-up? Gary Barlow is perfect - he has the talent and credits qualifying him to judge and coach budding singers as well as the beautiful Kelly. Tulisa may be at too much of a premature position in her career to fulfil the requirements of a talent show judge, however she knows what it takes to maintain a strong head and sense of determination in order to graft your way to music success. We can only wait and see how this panel will prove with audiences but Fl@unt is happy with the change of faces.
The inclusion of Simon and Cheryl together became too much of an ego consumed show last year as they kept contestants on the basis of public attention and media value rather than actual talent. Simon certainly wasn't listening to audiences and so maybe the UK won't miss him on the series this year. Cheryl became too reliant on Simon to push her too the top and her recent fall-back just shows that no one is bigger than the show, which I'm sure she believed was untrue.
What she does next is what everybody is interested in finding out - Cheryl has some big decisions to make and Fl@unt thinks the right choice for her lies in which choice is best for maintaining some dignity and integrity.